Stewardship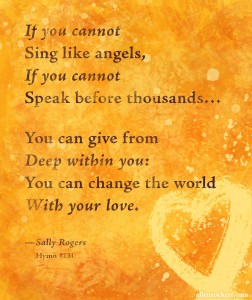 What is Stewardship: taking care of something we value and enabling it to grow.  It calls upon us to take responsibility and to contribute our time, talent and treasure.
Service Stewardship:   Sharing your interests, talents and time applying them to UUCA activities that you value.  There are many opportunities for you to engage in service stewardship: teaching or helping with religious education and youth groups, joining committees, participating in social action, coordinating fundraising events, helping with church functions such as coffee hour, gardening, maintenance, ushering, potlucks, special events, web page and social media.  This type of stewardship strengthens bonds with others and fosters spiritual growth.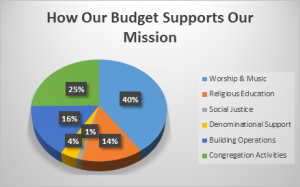 Resource Stewardship:  Financial support is integral to sustaining all that you value at the UUCA.  We are a self-sustaining congregation, meaning that we do not get financial support from other organizations or from the Unitarian Universalist Association (UUA)—in fact we help support UUA operations via our UUA Fair Share.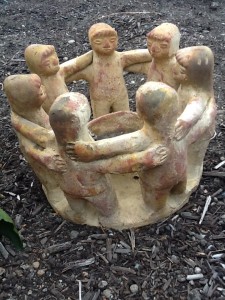 Pledging: The church has an annual operating budget that allows us to pay our staff, maintain facilities, and support programs.  Late Winter, members and friends are asked to pledge the amount they can commit to fund our operations for the next church year.  New members are ask about making a pledge at the time they sign the membership book.
2017-18 Stewardship Campaign Brochure Soaring into the Future
To make a pledge,   you can complete a pledge card and return to the office or set up an electronic pledge.
Other forms of resource stewardship include in-kind services, supplies for religious education or other activities, real property, and designated gifts.  In addition, our Endowment Trust trustees can provide guidance with respect to legacy giving.