Preaching by Parishioners–PxP
"Do not go where the path may lead, go instead where there is no path and leave a trail. – Ralph Waldo Emerson
In the late 1980's the minister at the time Carl Titchener, realized that our church was on hiatus in the summer months when many folks were "church shopping" and he had the idea to fill the pulpit with interesting sermons given by trained congregants. To this end he began teaching classes on how to give sermons, fully believing that everyone has three sermons in them. He started this program and when he retired from our church we have continued it just in the manner he began it; with a dedication to fully developed sermons honed under the guidance of a workshop experience. We meet from early February through April or May, once a week for about an hour and help each potential participant find their own voice and express their thoughts in a supportive and enjoyable environment.
Thus the genesis of Preaching by Parishioners in keeping with our cherished belief in the freedom of the Pulpit & Pew. A unique UUCA program offers a rare opportunity to put this belief into action and born from a desire to develop high quality lay led services that produces services to inspire members and entice visitors to return.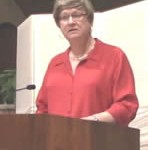 The format of the workshops is unique. We remember that Rev Carl Titchener taught us that everyone has several sermons in them and our mission is to release those stories to the world. We gather each week and focus first on the Sermon Title and Blurb (the short notice which is published in the Foreward (our church newsletter) and the Order of Service in the weeks preceding the sermon delivery). Then the discussion process continues with the '10 minutes' we each give usually from the pulpit in the chapel when we deliver the leading ten minutes of our sermon and then engage in vigorous discussion. The goal we strive for is to make each person deliver the very best service that they can do, while maintaining the most important UU principle of freedom of the pulpit. Participants work together to help each other formulate, develop and present a sermon. Guest musicians, friends and family are called in to assist with creating a sacred moment.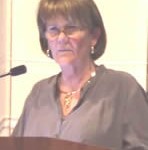 There is further good news to this program.  A few members of other UU congregations have participated over the years – there is no cost to them or their church, we only ask that they deliver their sermon and service at UUCA. In 2016 we expect two to three participants from some of the other UU churches in our WNY UU Cluster. The other aspect of Preaching by Parishioners that affords a benefit to both the participants and other churches is that many of us have 'gone on the road' and been guest speakers at several of the WNY UU churches – we provide this service gratis only accepting coffee and a treat after the service – some of the more distant churches provide a gasoline stipend. After all by then the work is done and it's fun to share.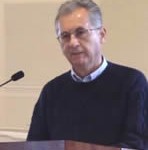 If you have delivered a sermon in the past – come again. If you never have participated watch the Forward and the announcements on the Sunday Order of Service in January – you never know what hidden talents you might have and what important messages lie in your heart – that are just waiting to burst forth – participation in the workshop does not mean that you must deliver a sermon – most participants do – some it takes a few tries. Come and join us – we have fun, learn much about ourselves and each other and make new friends – becoming the best you can be is exhilarating.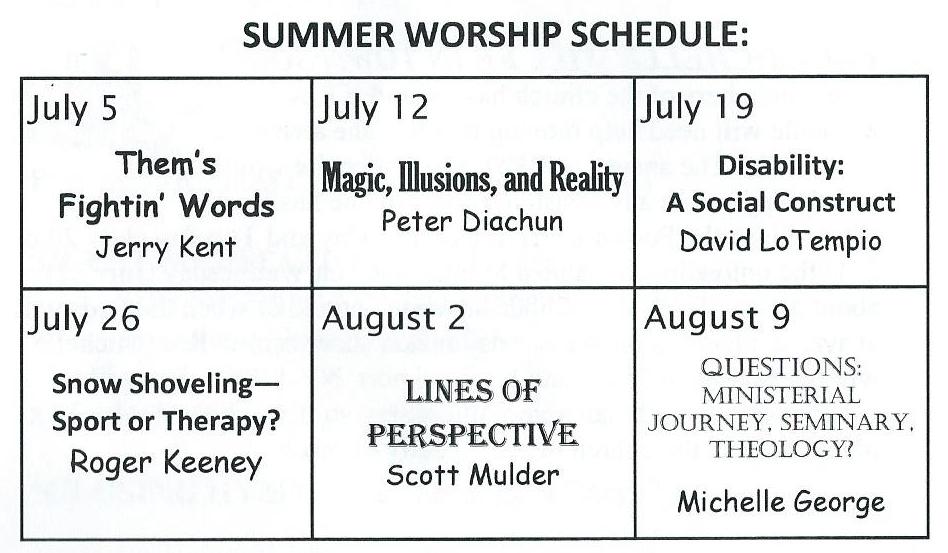 Part Two – Glad you asked
Preaching by Parishioners has been working well for over twenty years – but now we are in the 21st Century and it is nigh time to use current technology to spread our UU message.
We want to try something new – to encourage those who have a message that is shorter – not just a sound bite but a little more – a video, a power point presentation with original text, poetry readings, musical performances, art works, stories for wee ones and for the not so wee.
Perhaps there are some of you, youth, parents, grandparents and the wise elders – any or all of you who have something to say – not necessarily in words but in any way whatsoever. We have the Web Construction Crew who can help with the technology – we need you to provide the content – the message. Perhaps you don't wish to prepare a whole service, or to deliver a whole sermon; then here is your opportunity to tell your story, spread the good news, make someone's day. We can post the results to our web site and, if you wish, publish more broadly such as YouTube or Facebook.
We have some examples we have borrowed from other UU sites – take a look at:
Perhaps we might have our youth write and create our own UUCA Muppet story with great production including audience shots and participation of our wee ones – I expect some of them will have some endearing comments which will lend credence and humor to the project.
Preaching by Parishioners – more information?  Contact Us