Path To Membership
What is Membership in the Unitarian Universalist Church of Amherst?
Membership depends on a statement made by you that you support the mission of the UUCA to build a community that deepens individual faith, celebrates unity among diversity and promotes a just and humane world.  Becoming a member is a commitment, and the responsibilities of that commitment include active participation and financial support – this also is referred to as stewardship.  As a member, you can vote, chair programs, serve on the Board of Trustees and receive pastoral counseling and rites of passage. You will also receive a subscription to the Unitarian Universalist Association's periodical, UU World, which has excellent online links to in-depth stories and resources.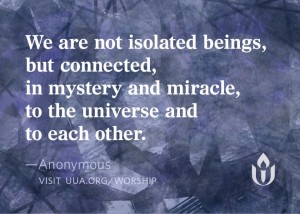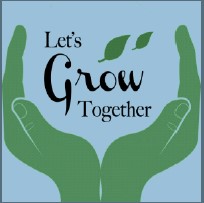 New to Unitarian Universalism?
Several times throughout the year the Membership Committee holds orientation programs for newcomers and potential new members.
Participants will:
Create a time line of religious turning points in their lives and share these narratives with others in the New UU group. This is a great way to begin new friendships and see how much we have in common in our religious journeys.
Explore Unitarian Universalism by looking at the local church and the larger movement.
Identify and talk about important issues such as theological position, approach to tradition, the tension between intellect and feeling, and the importance of money, involvement and volunteering.
If you wish to learn more about becoming a member of UUCA, please contact the membership committee or Rev. Michelle (call the church office at 716-634-3010).