Cheryl Stevens–Social Justice Sunday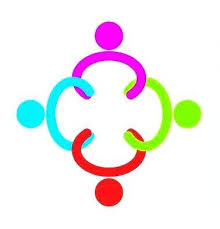 ---
10/22 –Cheryl Stevens has been working at Preventionfocus Inc. for over 30 years.  She will talk about Making Positive Life Choices.
The mission statement : "Preventionfocus Inc. empowers children, adults and entire
communities with the skills, information and tools needed to make positive life choices – making
safe and healthy happen." As Programs Manager she oversees staff in school and community based
programming. Mrs. Stevens is also a Recovery Coach Trainer, Suicide Prevention trainer and she
has developed and implemented Life Skills programming for use with incarcerated women, "Chat
About That" workshops for Moms and Daughters, and the The Supper Club for young women.
The Supper Club is one of her programs that serves as an outreach to young women to help them
develop skills and healthy relationships with their peers. They learn budgeting, nutrition, and
cooking skills in the 10 week program. And while doing this they share a meal and develop
improved decision making and social skills, and caring relationships with their peers and with the
adult facilitators.
The plate collection will be shared with Preventionfocus on Oct 22nd. Note that checks should be
made out to UU Church of Amherst with Preventionfocus on the memo line.
Tapestry Project color is Orange.
9:15-10:15 a.m.  Adult Faith Development: Sunday Conversations
10: 15 a.m.    The Nursery opens at 10:15 am to allow parents time to get their little ones settled before the worship service begins.
10:25 a.m.       Service and Children/Youth Faith Development Program
11:30 a.m.        Coffee and Conversation