Rev. Michelle Buhite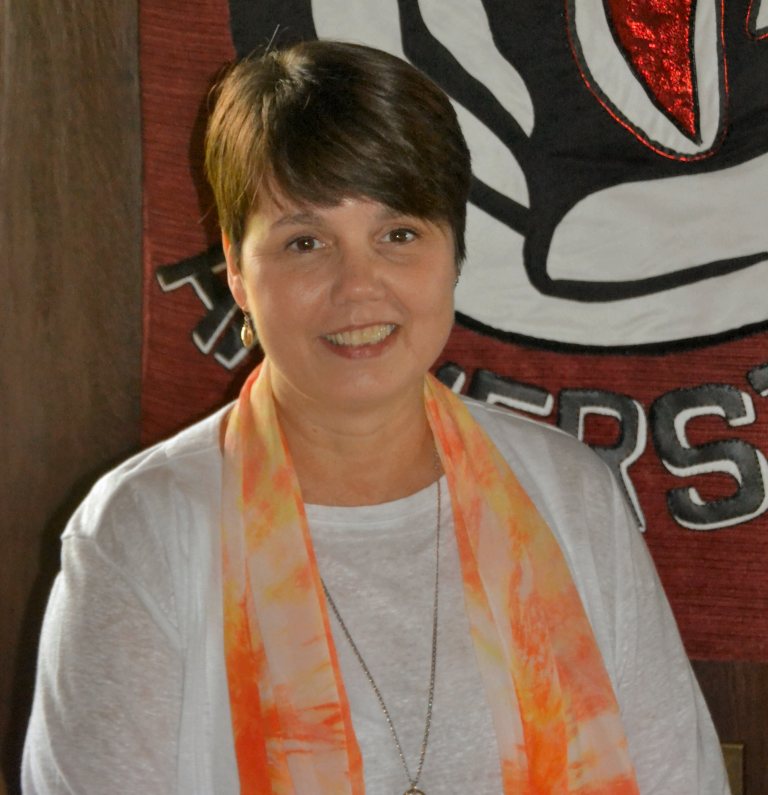 ---
"Summer Reading" — Rev. Michelle Buhite returns from vacation to conduct the service.
I will admit to having a "fiction addiction" – and this summer I indulged my passion for apocalyptic/dystopian speculative fiction. Come and hear the spiritual truths I discovered in my summer reading. Want a hint? "God is change… The universe is God's self portrait." (Octavia Butler)
The Nursery (located in the Daycare Center wing) opens at 10:15 am to allow parents time to get their little ones settled before the worship service begins.
Craft and Theater Program for Children and Youth– Free time doing nothing is great but after a while it feels good to connect with friends (new and old), especially when something new and different is happening at church on Sunday mornings! August 13, 20 and 27 will feature crafts, art (sometimes messy) and trying our hand at improvisational theater which will be featured in the September 10 Ingathering service. The program will be led by Interim Director of Faith Development Karen LoBracco, with input by all the participants – children and youth going into Kindergarten through 12th grade plus adult helpers. The fun takes place in (or at least starts from) the air-conditioned Emerson Room after participants begin in the worship service.
Join us for coffee and conversation after service.