Love Feast Thursdays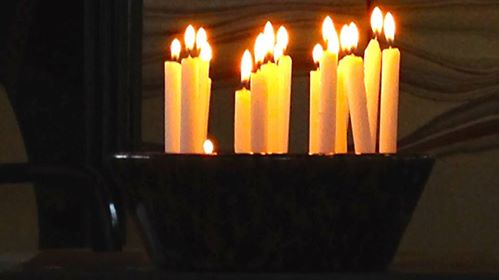 ---
Love Feast Thursdays
Each month through May we will gather on the 3rd Thursday for dinner at 6pm, Vespers at 6:30, and an activity at 7pm. Soup or chili (always gluten-free and vegan) is provided; feel free to round out the meal with contributions of bread, salad, dessert, etc. No RSVP needed and no cost – just show up!
Third Thursday of each month!   
What happens at Love Feast? First, we meet at 6pm for dinner with friends. There is always a hot entrée (soup or chili – dietary restrictions welcome) and folks bring bread, salad, fruit, or other items to round out the meal. It's not a potluck and it's ok to just show up for dinner without a 'dish'. Around 6:30 we move into the Chapel for an informal vesper service. The atmosphere is intimate as we share a reading, speak about our lives, and restore our spirits in this midweek time of reflection. No big sermons or complicated services – just friends joined together.  At 7:00 we return to the Emerson Room for an activity.  Love Feast: come for all of it, come for some of it, just come and spend some time with friends!
6pm – Light Dinner;  Feel free to bring food and beverages to round out the meal.
6:30pm – Family Friendly Vespers (a quiet service of mediation, music, and connection)
7:00pm – Activity
Come for dinner or come for vespers or come to drumming or come to all!
"May our chalice burn all through the night; may our hearts be open, and may our minds be still; may our truth be spoken, and may our lives fulfill this promise… the promise of peace." (Hal Walker)