Credo Discussion for Adults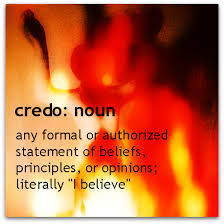 ---
Credo Discussion for Adults
"Credo" translates as "I set my heart upon" – making a credo much deeper than a mere belief.  What do you set your heartupon? We ask our Youth to define their beliefs as part of their Coming of Age process – and now it's time to ask the Adults!
Discussion sessions are sequential, Fridays 2/9 & 16 and 3/9 & 16 at 7pm in the Living Room.
The sessions will culminate in sharing credos in a Sunday morning service in April.
Sign up in the lobby or email Rev. Michelle (minister@uuamherst.org).