Adult Faith Development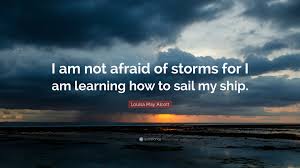 Poetry as Practice
Second Sunday of the month at noon. Each month, one participant will choose a few poems to discuss from a particular poet.  We will discuss what the poems mean to us.  RSVP to Diane Bofinger at dbofinge@buffalo.edu.
Covenant Groups
Covenant Groups are small-group ministries where you have the opportunity to know and be known. Go deeper! Make friends! Discover a whole new aspect of life at UUCA! Interested? Sign up in the Lobby or email Rev. Michelle.
Tuesday Women's Groups
Every Tuesday at 12:30 pm.
1st, 4th and 5th Tuesdays: Women's Afternoon Study Group has a formal program and our topics are listed in the newsletter.  Over the years we have used various series on UU history such as UU Roots in America and a wonderful UUA series which traced our history from the ancient philosopher Origen to the merger of the Unitarians and the Universalists.  We have read several common books .  We have covered, in one way or another, all the topics in the seven principles: democracy, education, equality, justice, peace, tolerance and ecology.  We have discussed other religions, from the Shakers to the Sufis.  President Obama's speeches have inspired us.  We read the UU World from cover to cover over two meetings.
2nd Tuesday:  Current Events Group–We are very aware of what is happening on many levels:  internationally, nationally, state-wide and locally.  We have VOICE Buffalo members and racial justice and peace advocates who keep us apprised of the activities of these groups.  Those who attend our association's General Assembly give us insight into the workshops presented there.
3rd Tuesday:  Lunch and Conversation could be called the JUULIETS – Jubilant UU Ladies Eating Together socially.  There is no agenda for these meetings other than simply chatting and having lunch together.
Sunday Morning Adult Discussion
1st and 3rd Sunday  9:15   September 17th through May
Thursday Book Discussion
1st Thursday of the Month
We will start the new church year on September 7th at 7:30pm in the living room. We will continue to meet once a month. The books we've read went from "Faitheist" to Carl Sagan. We're in the process of picking a new book. Some suggestions range from a father and son team writing "Why I Left; Why I Stayed", "Sapiens: A Brief History of Humankind", "Earthseed: The Book of the Living" by Octavia Butler, and more. Join us Sept. 7th and bring a book idea. Contact Chris Barry with questions.