Adult Faith Development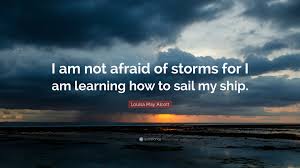 Poetry as Practice
Second Sunday of the month at noon. Each month, one participant will choose a few poems to discuss from a particular poet.  We will discuss what the poems mean to us.  RSVP to Diane Bofinger at dbofinge@buffalo.edu.
Covenant Groups
Do you yearn for more meaningful connection? Are you interested in creating deeper relationships and talking about 'big' topics? You may enjoy a Covenant Group! Groups are forming now! Indicate your interest by signing up in the lobby or contacting Rev. Michelle (minister@uuamherst.org or leave a note in her mailbox near the Living Room).
Join the Journey (alternate title: Not your grandmother's book club.)
A new a book/video/ activity group for self-reflection and self- discovery will begin this fall. This 6 -week course will be based on the book, The Gifts of Imperfection. Author, and lecturer Brene Brown, Ph.D., will guide us through the journey of becoming our true selves. Using her curriculum guide we will actively pursue a new understanding of ourselves and how we interact with the world.
Sessions will be held on Thursday nights from 7:00 to 9:00 PM. Dates: September 8th & 22nd, October 6th & 20th, and November 10th & 17th Ministerial Intern Rev. Lisa Peterangelo (revlisa@uuamherst.org) will be facilitating.  Ready for the Journey?
Tuesday Women's Groups
Every Tuesday at 12:30 pm.
1st, 4th and 5th Tuesdays: Women's Afternoon Study Group has a formal program and our topics are listed in the newsletter.  Over the years we have used various series on UU history such as UU Roots in America and a wonderful UUA series which traced our history from the ancient philosopher Origen to the merger of the Unitarians and the Universalists.  We have read several common books .  We have covered, in one way or another, all the topics in the seven principles: democracy, education, equality, justice, peace, tolerance and ecology.  We have discussed other religions, from the Shakers to the Sufis.  President Obama's speeches have inspired us.  We read the UU World from cover to cover over two meetings.
2nd Tuesday:  Current Events Group–We are very aware of what is happening on many levels:  internationally, nationally, state-wide and locally.  We have VOICE Buffalo members and racial justice and peace advocates who keep us apprised of the activities of these groups.  Those who attend our association's General Assembly give us insight into the workshops presented there.
3rd Tuesday:  Lunch and Conversation could be called the JUULIETS – Jubilant UU Ladies Eating Together socially.  There is no agenda for these meetings other than simply chatting and having lunch together.